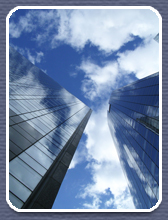 The company is Information Technology Company having its main object of providing information technology enabled services The Company during the year under review was able to perform better as compared to previous years. The company has generated trading business revenue by trading in agricultural produce. For the past two years the Company was in the process of gradually paying off all its liabilities including tax liabilities. The company since last year is a debt free company. The Directors feel that being a debt free company will boost the morale of the management which is motivated to focus itself on business development and procuring viable projects for the company in future which ultimately will bring value to the Shareholders. Further with the India's growth slowed down by political crisis, and overall global recovery at slow pace your directors' are choosing future path with care and caution.
To carry on business as manufactures, developers, assemblers, merchants, consultants, exporters, importers, trainers, educators and dealers in all kinds of Computers, Printers, Hardware, software, Portals, web Designs, Web hosting, Peripherals, Animation Effects/Designs, Information technology, Software Technology, Internet Technology, Internet Service providers, IT Enabled Services, dotcom Consultancy, Medical Transcriptions, Medical Coding, Medical Claims Transcriptions, Legal coding, Legal Billing, Insurance Claims Coding, Insurance Billing, data Coding, data Entry, data Warehousing, Data Mining, Data Encryption, e-commerce, v-Commerce, ERP, CRM and XRM. *

To manufacture, promote, develop, implement, trade or otherwise deal in all types of Information technology related services, Elec tronics, Wireless Application products, Telecommunications, Mobile/Satellite Phones, Media and Advertising/Communications.
IB Infotech Enterprises Limited is a Public Limited Company, duly registered under The Companies Act, 1956 vide its Corporate Identity Number L30006MH1987PLC045529 dated 29th February, 2000. Earlier name of the company was Indian Beverages Limited which was originally incorporated on 7th December, 1987.

Incorporated on 7th December, 1987 as Indian beverages, IB Infotech Enterprises was subsequently converted into a public limited company. It was promoted by V.C.Kumaran, Mrs. Vasanbtha Kumaran, S.R.Mishra and others. It is setting up a 100% EOU project for coconut based products in foreign collaboration with M/s Harlen Fine Foods (HFF), Singapore. It is also planning to manufacture and export cocount water/juice, cream and juice based fruit cocktails and for the same it has acquired land measuring 4.36 acres of land at Taluka Elevenchery, Dist. Palakkad, Kerala. It has entered into a technical collaboration agreement with HFF, Singapore for providing technical know-how. Company introduce in the market "Harlen Brand" of Mineral Water, Tea & Coconut Oil on a trial basis. Company opened branches at Agra & Jaipur & also proposed to open in Delhi & Jammy to expand its business. It has entered into a buy back agreement with HFF for buying its 100% production with a Royalty of 10% on sales.